Get outside and enjoy the magic of the outdoors with Kids in Parks Adventures at the Orchard
Since 2009, Kids in Parks has encouraged kids and families to get outdoors and engage with nature. Self-guided brochures at each site (over 200 nationwide) help turn regular outings into explorative outdoor experiences. At the Orchard, we offer opportunities for kids to walk our trails and identify plants, trees, birds, butterflies, all that abounds in our fields. They can read about the Overmountain Trail, catalog apple growth, even monitor the barn swallows and their babes.
Kids can learn about natural, cultural, or historical resources in our region. Get 'unplugged' and start your family adventure. Have fun while learning about the environment. Brochures are available at the trailhead and on the red barn. Register your little hikers at KidsinParks.com and become an official "Trail TRACKer." and earn free prizes designed to encourage future outings. Kids can even participate in their e-Adventures, an online guide to staying healthy and connecting with nature while at home, virtually.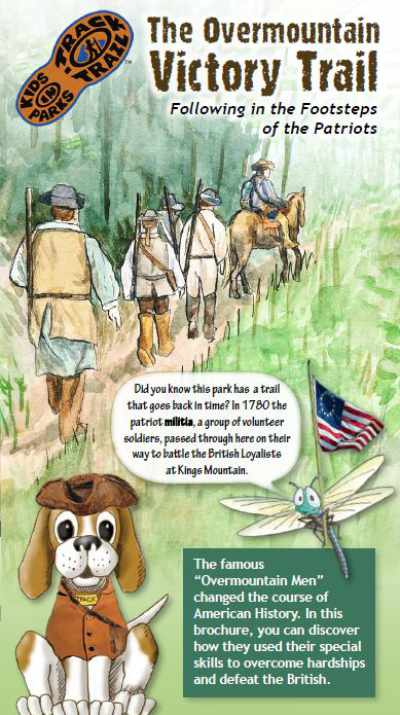 Help Kit and Track discover the hidden magic and mysteries of the fields of the Orchard at Altapass